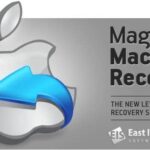 East Imperial Magic MAC Recovery Commercial License [LIFETIME]
Extract files and folders and recover data from APFS, HFS , FAT and exFAT partitions with Magic Mac Recovery.
Description
Extract files and folders and recover data from APFS, HFS , FAT and exFAT partitions with Magic Mac Recovery. The tool supports all file systems recognized by Apple computers running macOS, allowing you to undelete files and folders, recover deleted partitions and repair damaged file system structures.
---
Features and Benefits
Magic Mac Recovery by East Imperial Soft solves two major problems: it recovers lost and deleted files and rebuilds damaged disk system structures, effectively repairing corrupted disks to full operation.
Data Recovery
• Undeletes deleted files from healthy, formatted and damaged partitions formatted on Mac computers;
• Recovers all types of files from all types of storage media;
• Instant Analysis mode returns the list of deleted files in a matter of seconds;
• Content-aware analysis scans the entire disk surface to locate missing files even if the file system is completely destroyed.
Disk and File System Recovery
• Repairs errors in macOS file systems;
• Rebuilds corrupted disk volumes;
• Discovers missing partitions and repairs GUID partition tables;
• Recognizes and supports native macOS and BootCamp partitions;
• Effectively fixes most common logical disk errors.
Powerful Data Recovery
Magic Mac Recovery incorporates the latest developments in data recovery, offering fully automated operation and maximum performance. The Fast Scan and Content-Aware Analysis features cover both parts of the spectrum, offering near-instant data recovery or comprehensive analysis of the entire disk surface.
Data Recovery Wizard
Magic Mac Recovery guides users through the recovery process with a step-by-step wizard. By fully documenting and explaining every step, the wizard makes the recovery process safe, easy and fully transparent.
Fast Scan
Recover files and folders deleted from healthy disk volumes in a matter of seconds! Magic Mac Recovery analyzes the file system to discover deleted files and folders in a blink of an eye, offering fast and secure recovery in just seconds.
Rebuild Disk System Structures
If the disk is badly damaged, corrupted or misses essential system structures, Magic Mac Recovery can rebuild the partition table and repair the file system structures. The tool can repair all file systems natively supported in macOS including APFS, HFS , as well as FAT and exFAT.
Content-Aware Analysis
Content-Aware Analysis is the opposite of Fast Scan. Reading the entire surface of the hard drive sector by sector, Content-Aware Analysis will locate deleted files even if no file system is present on the volume. The feature matches the content of the hard drive against a database of supported file formats, detects and analyzes file headers to determine the exact location and length of each file. By performing the content-aware analysis of the disks, you are likely to recover files deleted days, weeks or even months ago.